What is SXSW?
South by Southwest , also known as SXSW, is a yearly conference and festival held in Austin, Texas. In 2022, 278,681 people congregated in the city for music, art, and technology events spanning nine days. (For reference, the regular population of Austin is 964,000 humans.)
My trip to South By this year is sponsored by Croquet , where I am helping build perfectly synchronized multiplayer technology for the Web. I promised my peers I'd return with detailed notes about the state of immersive technologies and beyond. I also promised that I'd return with fewer of my business cards than I brought. 😁
This photo gallery chronicles my experiences at SXSW 2023.
Some personal highlights from Day 1 include:
Seeing Philip Rosedale speak. Philip is someone I look up to dearly. I worked with him at High Fidelity VR for almost five years.
Meeting one of the people who worked with Canon to develop the lens I used to make these photographs. He works at Meta now.
Talking to people who are intrigued by the weird camera lens I'm using.
Some personal highlights from Day 2 include:
Running into

Jessica Outlaw

and witnessing her and Liv catch up on their impressive recent accomplishments.
Sitting and meditating in a calming space filled with

PlantWave

devices.
Watching my lovely friend

Kat Harris

speak on a panel, then sitting in the sun and laughing together.
Wandering the SXSW showroom floor, answering questions folks had about my camera and work, and getting a shirt from Mark, creator of

StutterProudly

.
Taking a two-hour walk with Philip and Liv and discussing the definition of art, the value of money, personal struggles, and beyond.
Meeting a woman named Cynthia who took pictures of a cactus plant with me, and then told me she was going to frame one of my identity cards and that it "looked like a painting." 🥹
Eating what felt like half my weight in delicious BBQ brisket, ribs, potato salad, and peach cobbler. 🤤
Before Day 3, I caught some sort of Convention Cold and wasn't feeling great. Even still, there were a few highlights:
I loved watching Liv speak on a panel titled "Open Innovation: Breaking The Default Together". This was my first time watching her speak live. I felt so proud of her. She spoke so authentically.
I was one of the first people to see

NASA reveal this image captured by the James Webb Telescope

after waiting in an incredibly long line.
Jessica Outlaw spoke on an insightful panel called "From Words to Worlds: New Social Generations". I learned, among other things, the way VR can be used to practice endangered Native American languages.
I demoed Croquet technology to a few people who were amazed by its perfect-synchronization capabilities - this is always so much fun.
I hope you enjoy exploring SXSW with me. If you have a VR headset, you are in for a treat.
About This VR Gallery
I created the images in the gallery below using a very strange camera lens: the Canon RF5.2mm f/2.8L Dual Fisheye .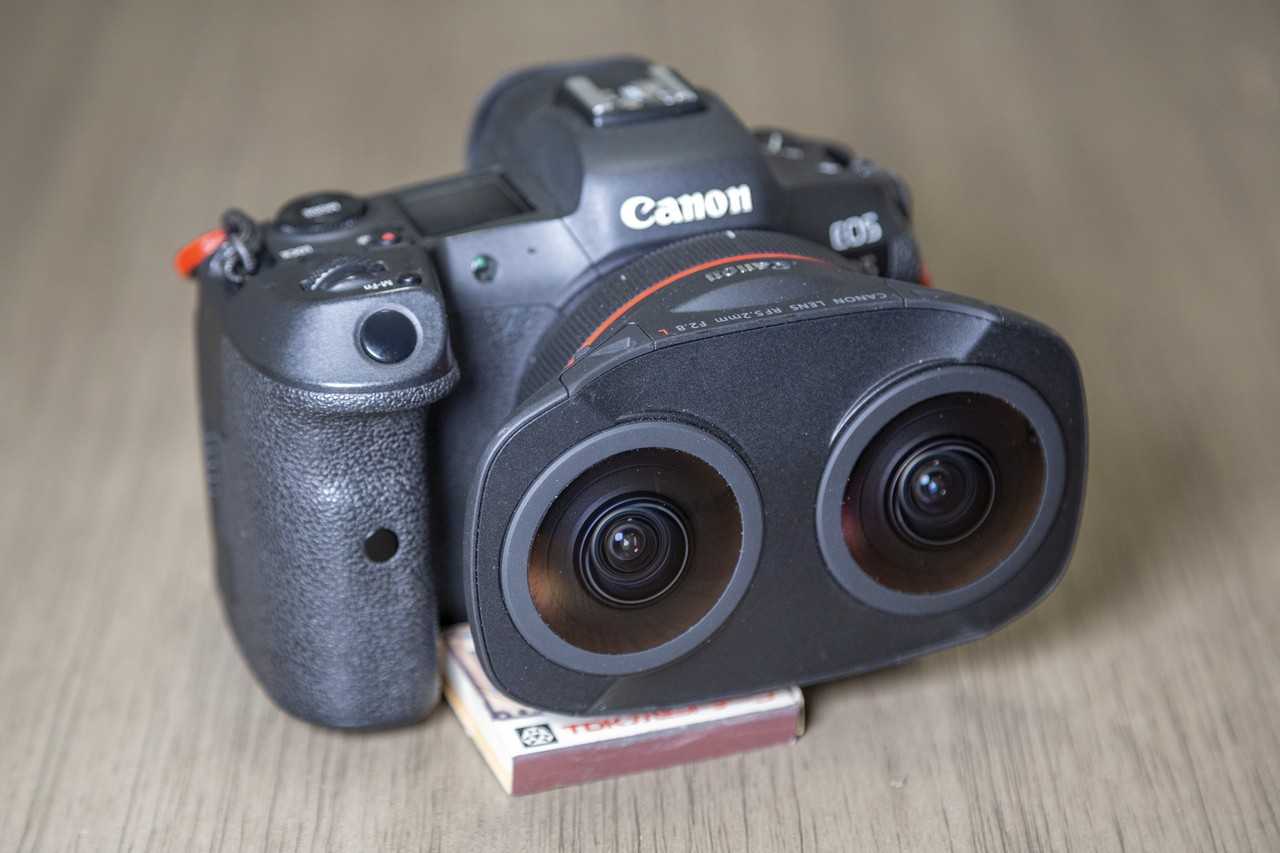 Here's an example of a raw image that comes out of the camera when using this lens: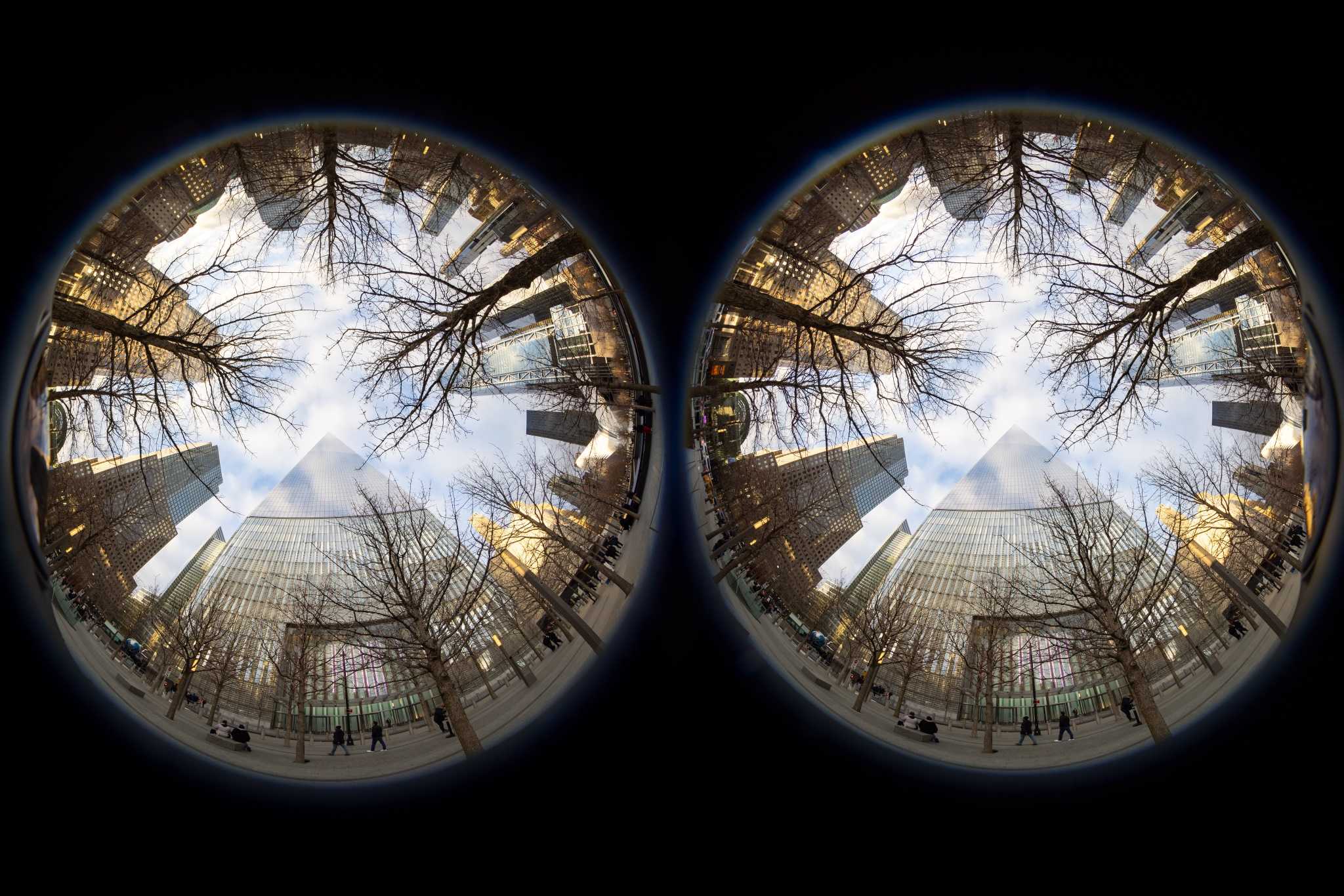 Each of the two lenses on this lens captures a 190° field of view vertically and horizontally, meaning it can capture photons from behind itself. Both of the circular image areas above contain a view of the other lens: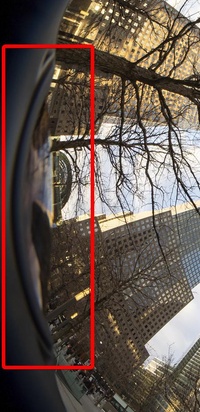 Most humans can see in three dimensions because, among other reasons, we have two eyes separated by a short distance known as your interpupillary distance, or IPD. When I captured a photo with this lens, I was capturing the same subject from two unique points of view separated by 60mm. If we manipulate and view the images in a specific way, we can see what the camera captured in 3D.
Using Canon's EOS VR Utility , we can process the raw images into equirectangular images, which maps the surface of a spherical image onto a flat image. The processing software also masks out areas of the image that can't comfortably be viewed in 3D, such as the nearby view of the other lens.
A small but growing variety of image viewing software supports 3D equirectangular images, including the viewing software I developed and integrated into this webpage below. I must thank Steren, who developed the stereo-img Web Component from which I derived my viewer.
Using This VR Gallery
There are two ways to view the images in this gallery:
In two dimensions, on your computer or phone screen
In three dimensions, using a VR headset like Meta Quest 2 or Valve Index
If you have a VR headset, and you're running the necessary software, you'll see a "View in 3D VR" button at the bottom of each image:
If you click that button and put on your headset, you'll see the photos in 3D. You can use the left and right arrow keys on your keyboard to move to the next and previous images in the gallery from within VR. If you're one of the people out there with a VR setup capable of viewing these images, I'd love to hear about your experience. Contact me, and let's chat.
If you don't have a VR headset, you can still meaningfully view these images in 2D. Use your finger or mouse to pan around the images to see them from different perspectives.
Beneath each image, you can see the technical EXIF data associated with the image, as well as a map of where I captured that photo. This data will change automatically as you move through the filmstrip.
I captured stereo audio with my phone to go along with many of these photos, but I haven't figured out a good way to present that yet. Come back later, and maybe there will be audio...
Thank you for being here. I hope it feels like you are exploring the world with me. 🥰
| EXIF Tag | Value |
| --- | --- |
| Camera Body | Canon EOS R5 |
| Lens | Canon RF5.2mm f/2.8L Dual Fisheye |
| Focal Length | 5.2mm |
| Aperture | f/3.5 |
| Shutter Speed | 0.033333s |
| ISO | 200 |
| Capture Time | 2023-03-11 17:03:14 EST |
| Original Resolution | 8192x4096px |
| Presented Resolution | 4096x2048px |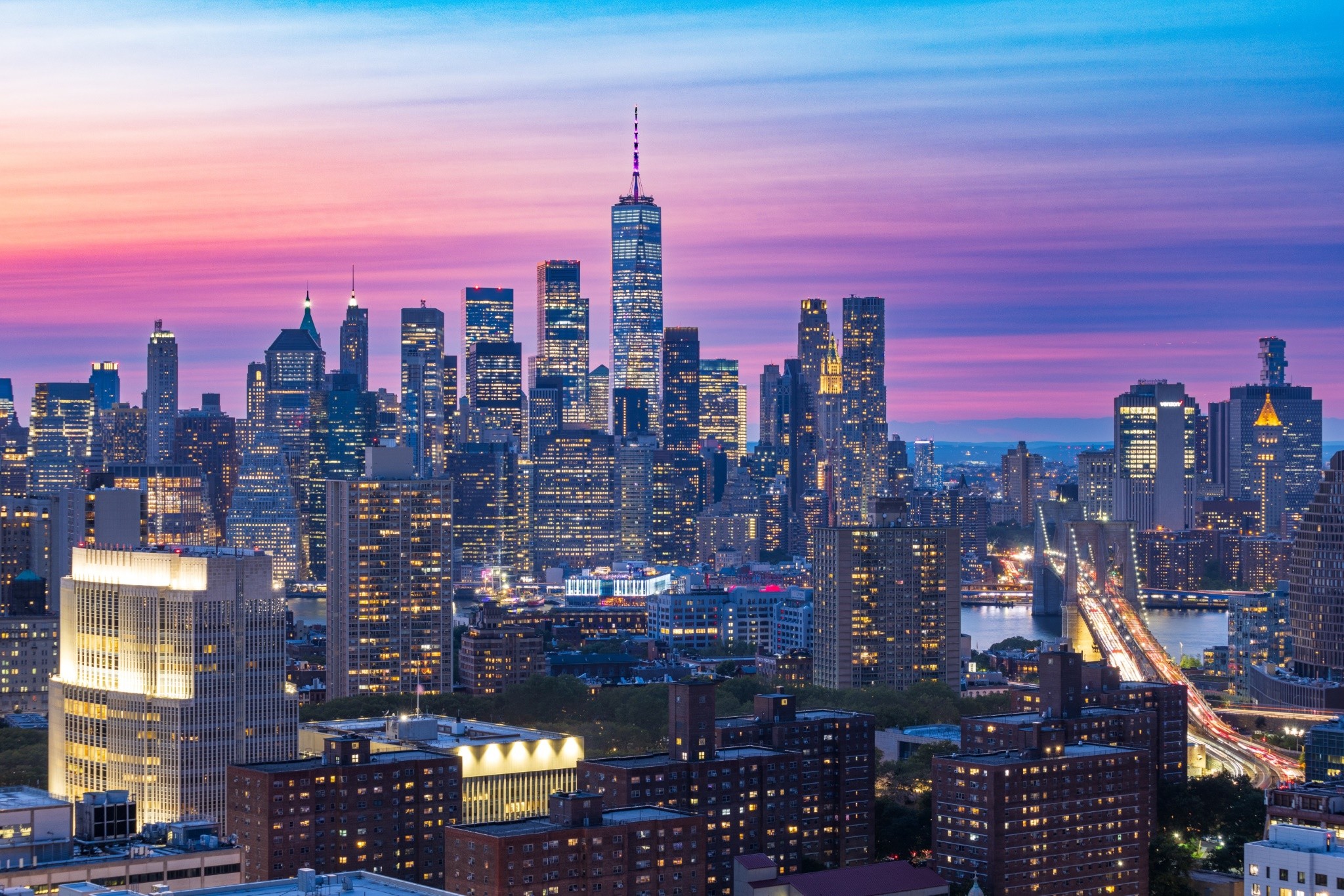 Shop for Prints and Greeting Cards